Children
Poor Children Donation
Uganda has one of the lowest educational achievement levels in Africa due to widespread poverty and years of disastrous conflict; only 24% of Ugandan young people are enrolled in secondary education (UNICEF, 2016).
Uganda is the third poorest country in the world (per GDP), with millions more slipping into poverty or born into poverty on an annual basis. The Uganda National Household Survey (2016/2017) found that the extreme poverty level rose from 19.7% in 2011 to 27% in 2017 (people living on less than $1.25 a day).  Rural communities bear the disproportionate burden of that poverty, especially in the northern, eastern and more remote regions of the country. Some rural areas outside of Kampala have at least a 60% extreme poverty rate.
Northern Uganda's people have suffered from 30+ years of civil unrest and conflict which has displaced 1.4 million people and all but destroyed health and education systems. What is more, there are now over one million South Sudanese refugees living in Uganda, mostly in the northern districts. Uganda bears the distinction of having one of the highest refugee populations in the world – it falls in third place behind Lebanon and Pakistan. Most of these refugees are living in resettlement communities with limited access to education, employment, and basic supplies.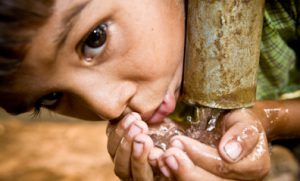 Educational attainment across Northern Uganda is especially low, as compared to other districts in the more prosperous southern region of the country.  Medaid UK has been helping to fill gaps in medical intervention so that children grow healthy and fit to attend school, supporting the education of underprivileged children, provision of access to clean and safe drinking water, sponsoring children to attend school, supporting feeding programs, empowering income for families for them to be self sustainable and we have provided emergency relief aid.
What Can you do to help?
You can sponsor a child by donating money to pay his or her school fees, medical treatment, supply of mosquitoes net, food and welfare. Make a donation using the donation options in our website. Thank you.